Hi, my name is Vlad, would you like to open a collection for the needs of the Armed Forces of Ukraine?
Since 2023, the Day of Defenders of Ukraine has been celebrated on October 1.
Art to Help talked to artist Vlad Melnyk about how February 24 became the starting point of a new reality for him, how he stopped painting and started volunteering, was able to return to painting, and is now serving in the Armed Forces.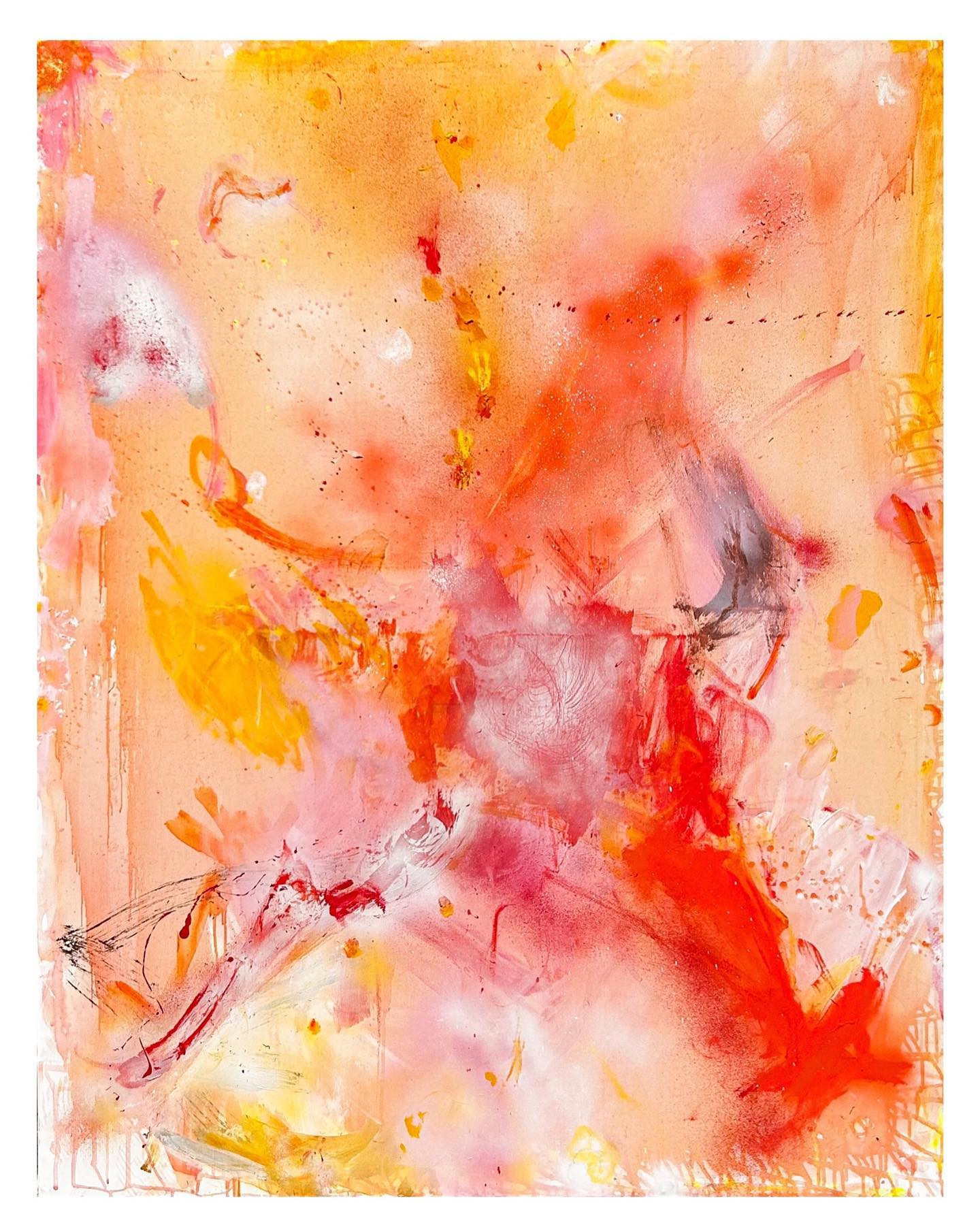 Tell us about yourself, about your path as a contemporary artist.
As a child, I was interested in film photography: my grandfather worked as a photographer for the biology magazine "Young Naturalist". He took pictures of nature, plants and birds. He even had his own lab where we spent a lot of time. I looked at all those flasks, learned how to develop pictures and felt that I was involved in art. When I was 19, I decided to take up staged art photography on my own — I had a semi-professional Canon film camera, and I used it to try to reproduce what I felt. I lived in an industrial city where, apart from the factories and polluted air, all I wanted to do was to get away from there. I tried to learn what my grandfather once gave me, to reproduce all that lurks in the hearts of the people of Dnieper. Just a year later, I started painting — they were figurative paintings in the art-brew style. Having soothed my feelings with the help of art, I stopped reflexing and decided to destroy all meanings by turning to abstract painting.
If you had to tell a stranger about your life in one sentence, what would it be?
Hi, my name is Vlad, would you like to open a collection for the needs of the Armed Forces of Ukraine?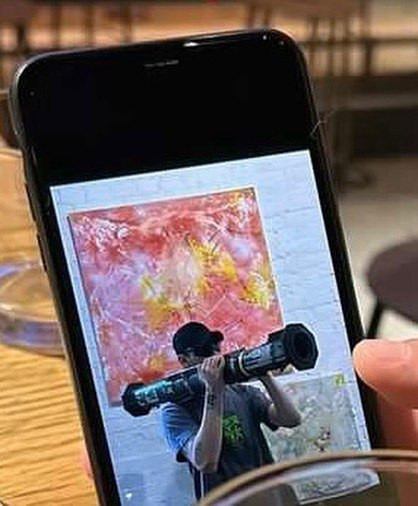 How has your career changed since the beginning of the Russian invasion?
February 24th was the starting point of a new reality. I stopped painting — art took a back seat — and started volunteering. I was able to return to painting only after a year. Now I serve in the AFU, and there is no time for painting now, and even when there is, I just want to be quiet and alone, read something or just observe.
Since the beginning of the Russian invasion, Ukraine has received a lot of attention from Western art institutions, and my artistic presence abroad has increased: from the UN exhibition at the International Economic Forum in Davos to fundraising auctions in Rome and other European cities.
There is a narrative in the post-Soviet cultural field that art should/could be apolitical. We hear such talk even after a year and a half of Russia's full-scale war against Ukraine. Tell us what you think about this as an artist forced to defend his country?
Ukrainian artists have always translated politics into their art: even when it was punishable by persecution, as in the Soviet Union — exile to concentration camps and murder. Since Ukraine became independent, the reflection of political reality in art has become the norm. Given the history of our people's struggle, it is hard to imagine apolitical nature in contemporary Ukrainian culture.
I see art as a socio-political phenomenon. The paintings of certain epochs always reflect their zeitgeist — the spirit of the time. The most successful works are always connected with the artist"s reflection on events or circumstances. Think of Picasso"s Guernica or Olafur Eliasson's sculptures.
Art is an important element of cultural diplomacy; but taking up arms or supporting the army is now a much more effective way to fight for Ukraine's independence.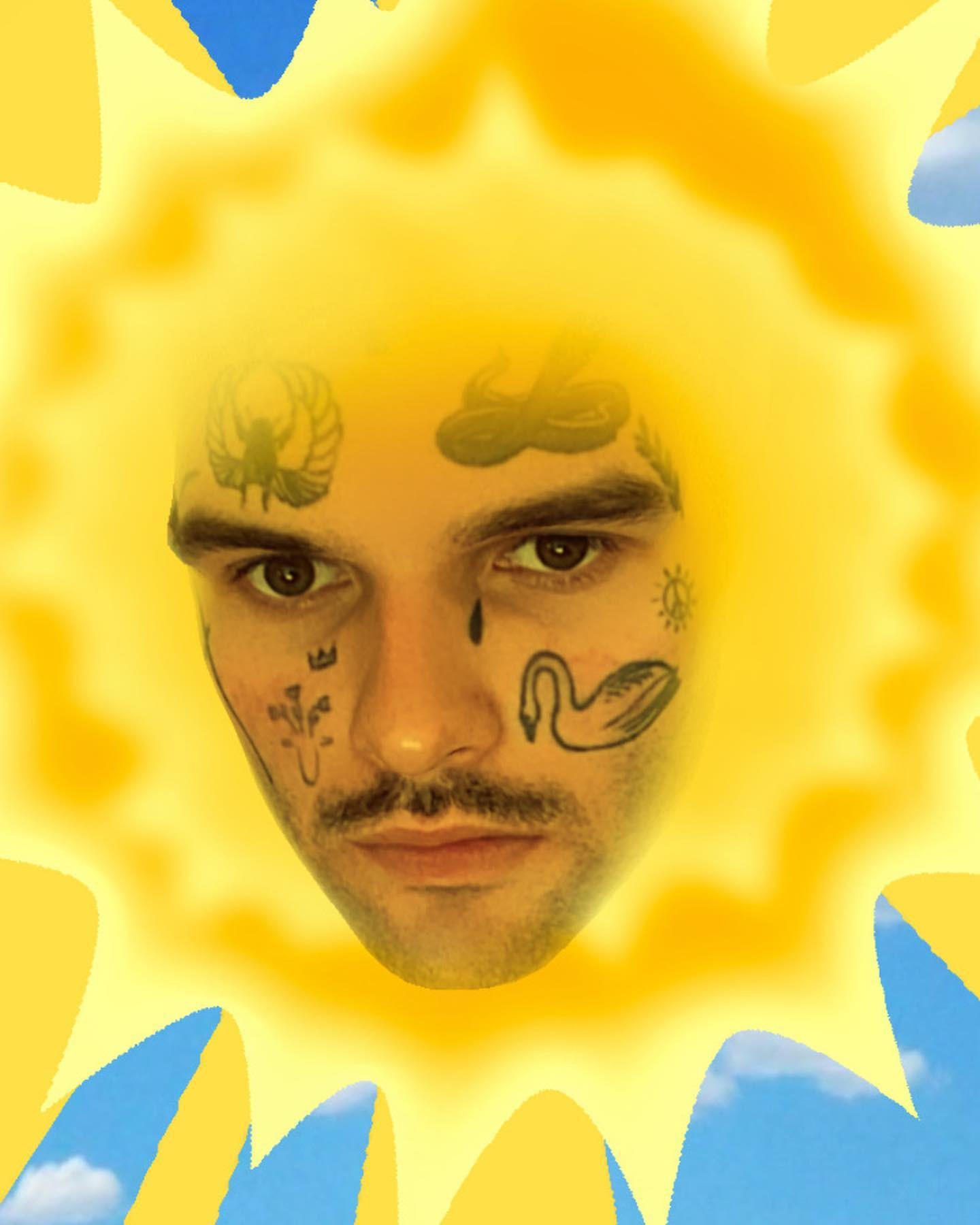 Many Ukrainians today, like you, are becoming defenders — musicians, artists, filmmakers. How do you think the experience of warfare can affect your work?
Abstract expressionism, within which I work, is based on emotion, movement and speed. I think the anger and anxiety accumulated during the war and service will give a good result on canvas.
Right now, my job at WSU is helping me cope. It makes me feel that I am contributing to the victory of Ukraine.
What is hope for you?
Moving forward and believing in myself.