Elena Kholkina's project for the Moscow biennale was a performative process where the leading part belonged to the event itself: its place and its time. Within 10 days Elena was observing everything taking place during the biennale, while within 10 nights she reframed all the things seen — with the help of the pictures and a handheld projector. The result of this work is an artist book. This is a part of it.

Я все еще слушаю, у меня много голосов, но я их не понимаю.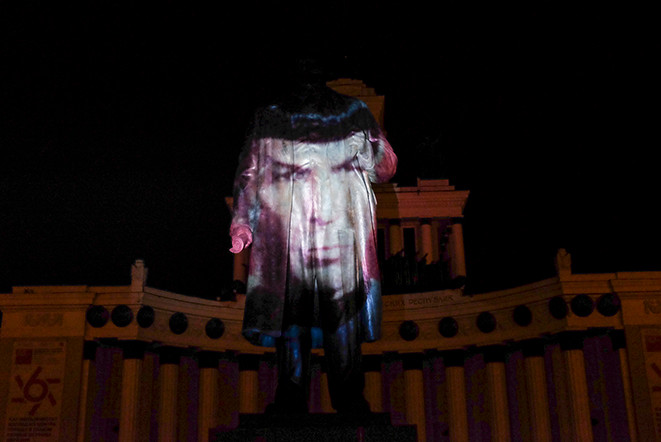 От фундамента оно отрывается и, как космический корабль, куда-то устремляется и потом свободно перемещается на около-какой-то орбите, но не на около-Земли, а на около-какой-то, вокруг планеты какой-то, где много таких павильонов в свободном вращении.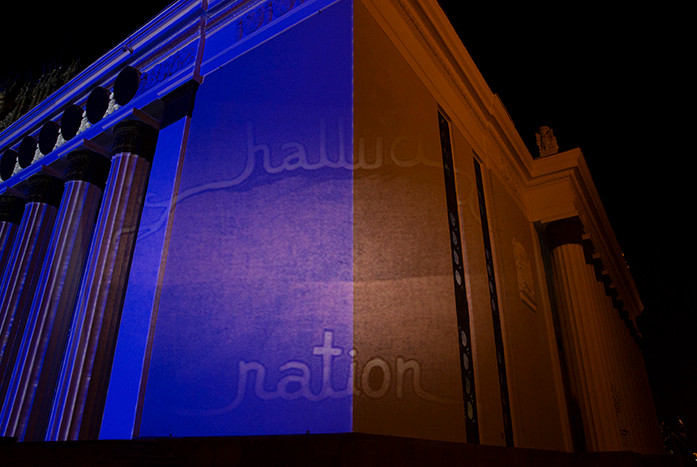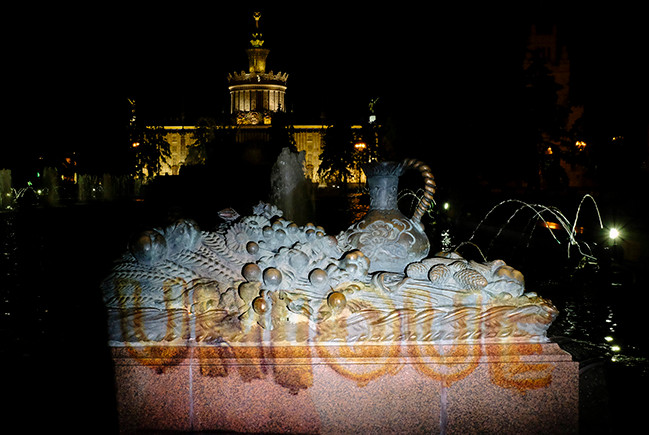 Why didn't Gagarin and Tereshkova marry each other?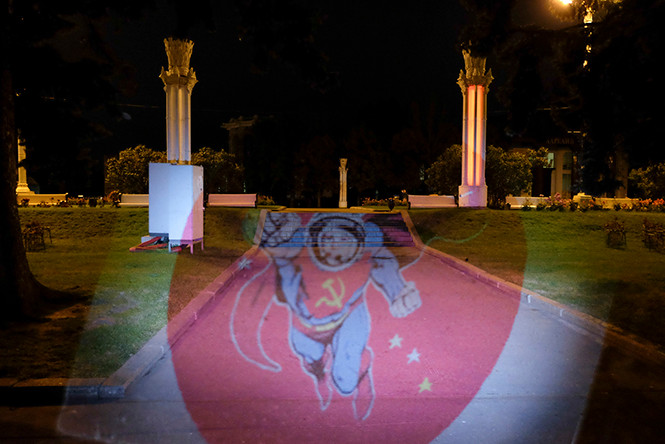 Мне это сильно напоминает определенное кладбище, сюрреалистическое кладбище, где все счастливы.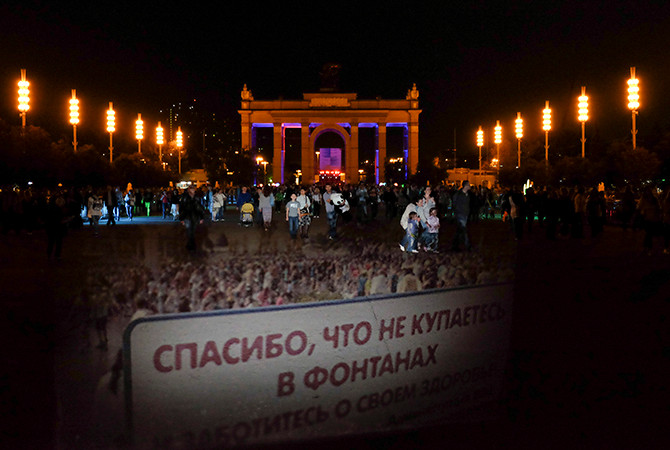 When you see it from outside at night, it's a kind of sentimental mood like in a bad pop song. And when you drink a little bit, you believe what this pop song tells you, and this building becomes very lively in all this colorful light scenarios, so its a very unreal sentimentality.