Amidst the traditional techniques of drawing and painting, one of the most complicated ones is watercolour since it demands speed, observance and a well-thought-out plan. Anna Shevchenko is an artist who prefers to work with multilayered watercolours.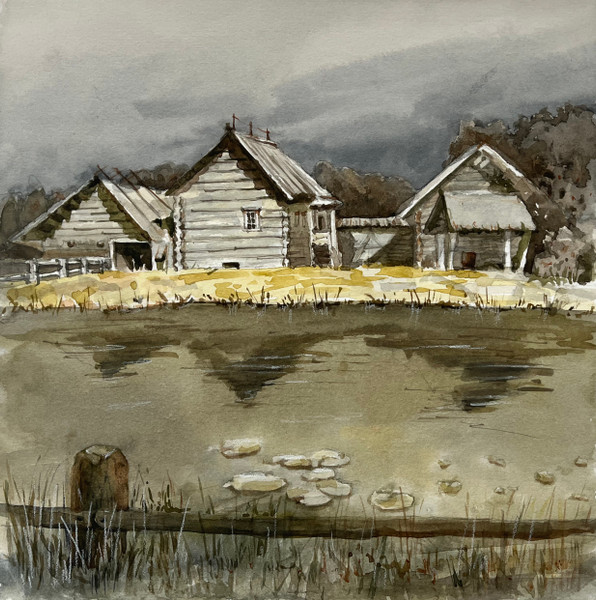 The artist"s source of creativity is found in the school of realism. The artist"s work displays interest in simple objects such as an apple, a pitcher or a glass; the mundane and material aspects of life. In her plein air works, we see churches, abandoned cottages and old trading houses. In the outer contours of these buildings, we can only guess at the mysteries of life's movement. Here, viability intersects with reality.
Anna honed her skills in watercolour with an unusual zest for work and enthusiasm. Her interest in the world of art history, visual images and traditional watercolour painting help define her subjects.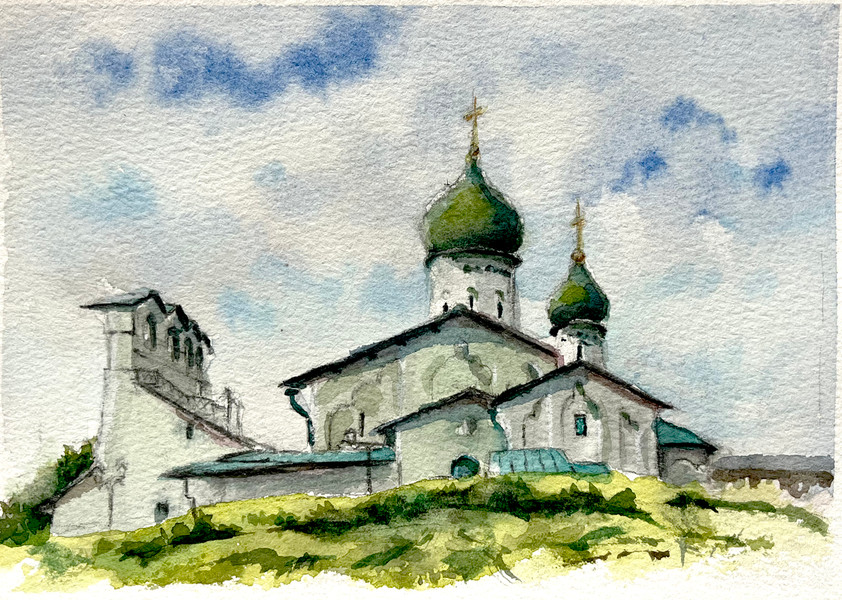 Anna acquired her initial skills via the Moscow School of Art at the Russian Academy of Art in the Department for the Furtherment of Adult Education. Anna uses a combination of skilled drawing, exact artistic detail and personal philosophical ideas about reality. Tirelessly perfecting her skills in interior design and layout and the use of space with the help of material objects, Anna nonetheless makes time for her painting.
For the artist, watercolour became a way of self-exploration. Light, inventive and experimental, in Anna's work, watercolour turns into a visual language that surprises with its articulation and exactness.
For the last two years, Anna Shevchenko"s artworks have been shown at various galleries, including in the "Where There is Light" and "Beauty in the Eyes of the Beholder" exhibits at the Alpert Gallery in 2020 and 2021, respectively. During those same years, Anna"s "Sun/Light" and "Here Will Be Light" were awarded the Hungary Contemporary Art Prize and the Peggy Art Prize.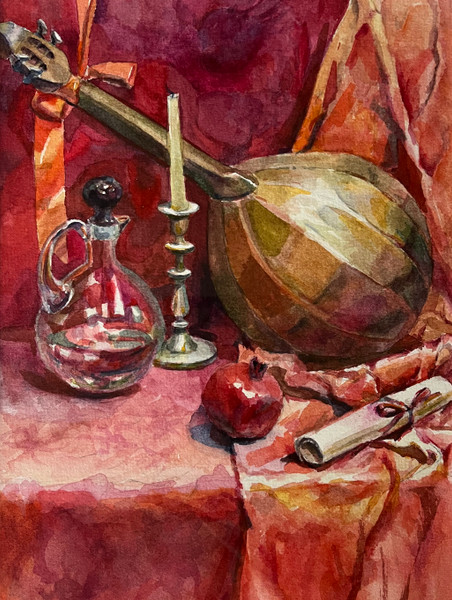 In 2022, the artist graduated from the Elizaveta Zalegina School of Visual Literacies with the necessary knowledge for professional development. Her goal was to perfect her technique and find new methods of expression. Her work has become peppered with soft materials in an illustrative manner.
In search of her own voice, Anna uses methods that can combine the traditional technique of painting and drawing with digital technologies in collages and prints.
Anna is currently studying the possible appearance of feminist motifs in a modern socio-cultural context, as well as cultural shifts and changes in cultural paradigms in the context of the role of women in art.

Today, Anna's work can not only be found in galleries but in the public realm, where art becomes a type of industrial beauty, such as in food courts and restaurants. For example, the LaPoste Bread Boutique features a practical geometrical work created by the artist as a foray into retrofuturism.
Currently, Anna's work can also be found in private collections in Germany, Armenia and Russia.