An observation of three Russian-born female artists whose approach combines traditional ceramic techniques with clearly topical ideas e.g. female empowerment, Post-Soviet heritage, modern superstitions, etc.
Anastasia Sukhareva-Morozova
Anastasia Sukhareva-Morozova is a Moscow-based artist whose research lies in the fields of sculpture, photography and video. Anastasia Sukhareva-Morozova's methodology is an admirable example of merging clay with unexpected materials such as glass, wood, wool, etc. Her recent project titled "Altar" is dedicated to the investigations of post-media representations of nuclear tests. What intrigues the artist about this theme is the changes in the environment where the nuclear tests took place.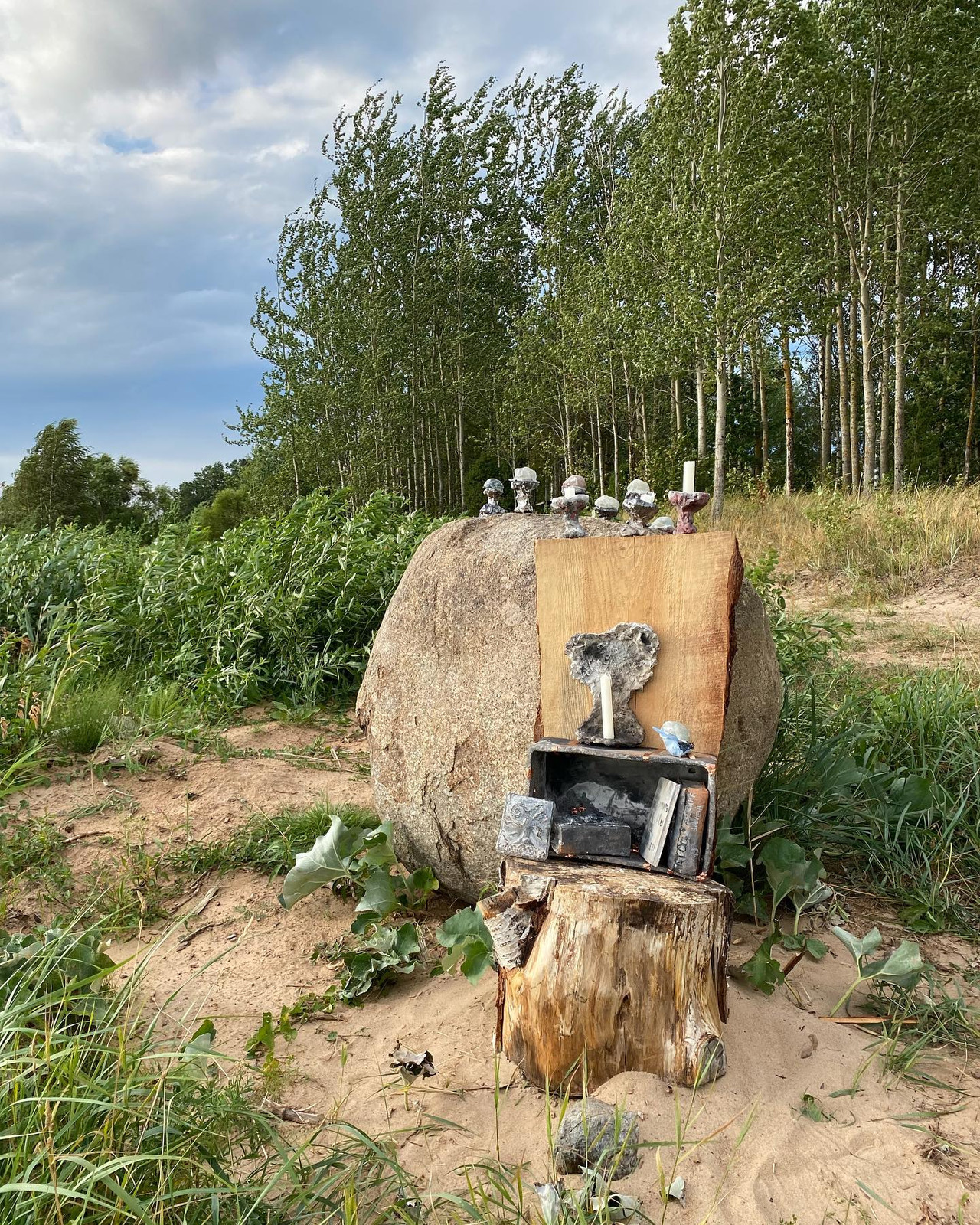 Through mixed media, the artist successfully challenges complicated topics e.g. historical interpretation, hauntology, the economic structure of giving, rituals and mythology. The duo show "The Gift" at the Moscow Museum of Modern Art featured Anastasia Sukhareva-Morozova's sculptures made of chamotte, ceramic glazes, yarn and facial masks. The sculptures explored the symbolic meaning of gifts as objects of sympathy and power and self-sacrifice in everyday life.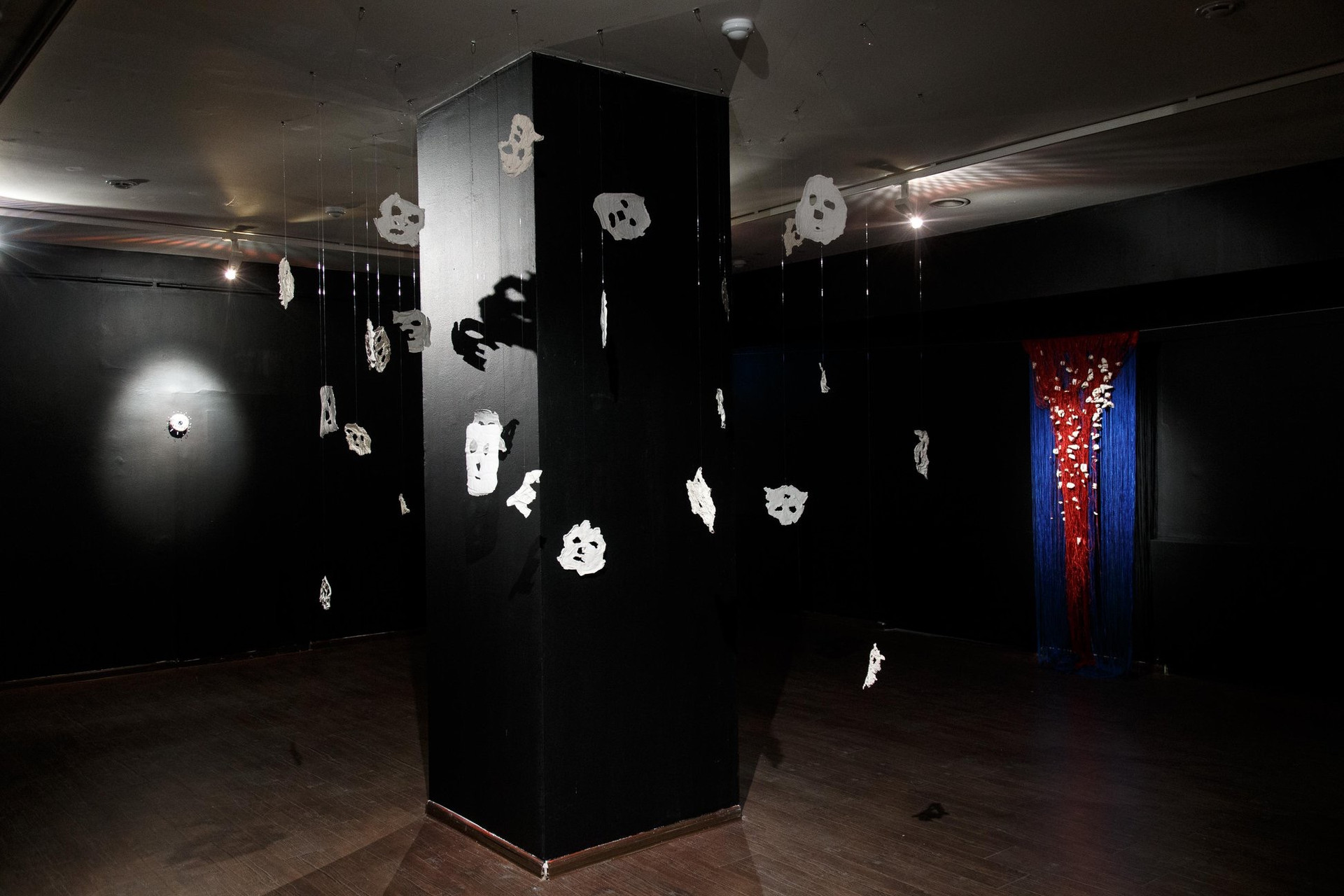 The mask is an essential image of Anastasia Sukhareva-Morozova's artistic practice. Her stunning personal show at the Stone Oven House residency in Italy included masks with a special story. The ceramic masks were firstly affected by the forces of nature such as the stream of water, the fireplace, the sun, the wind and afterwards exhibited with all traces of the natural influence. The show was constructed as a total installation and included herbarium and cyanotype graphics on fabric as well.
The masks were also a part of Anastasia Sukhareva-Morozova global street-art project in which the artist gave different cities presents: miniature sculptures of ceramic heads.
Anastasia Bankova
Anastasia Bankova is a visual artist working in the fields of ceramics and oil painting. In her artistic practice, she spectacularly investigates themes of enjoyment and eroticism considering sex a part of the human condition. Her recent ceramic series addresses the topics of euphoria and hedonism as well. The repeating symbols of Anastasia Bankova's art works are the vagina and phallus as a reference to a psychosexual experience.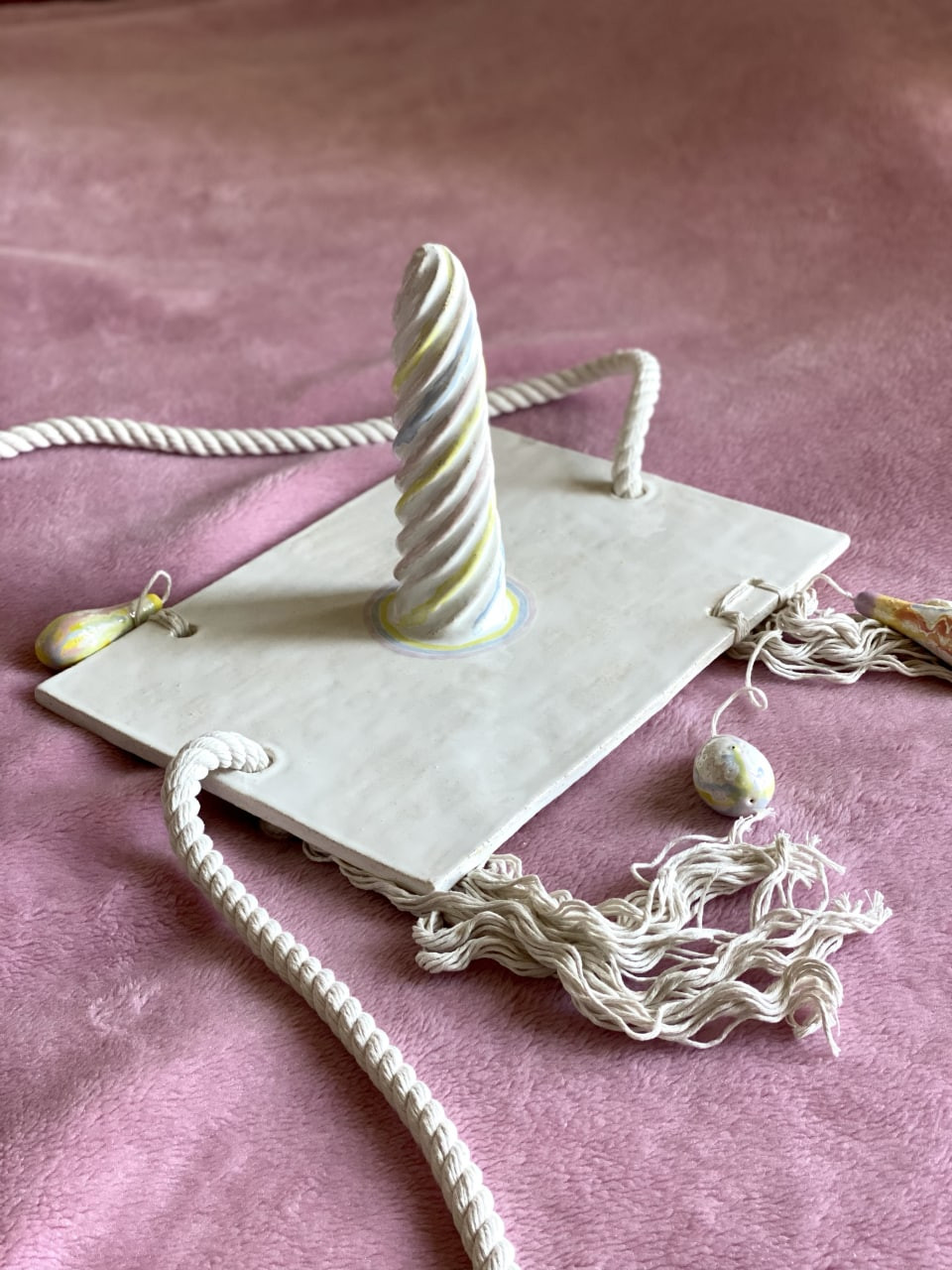 The important feature of Anastasia Bankova's phallic series is a juxtaposition of humour and sexuality. From this perspective her ceramics remind of Yayoi Kusama soft sculpture phalluses e.g. Accumulation No.1 (1962), Aggregation: One Thousand Boats Show (1963), Phallic Girl (1967), etc.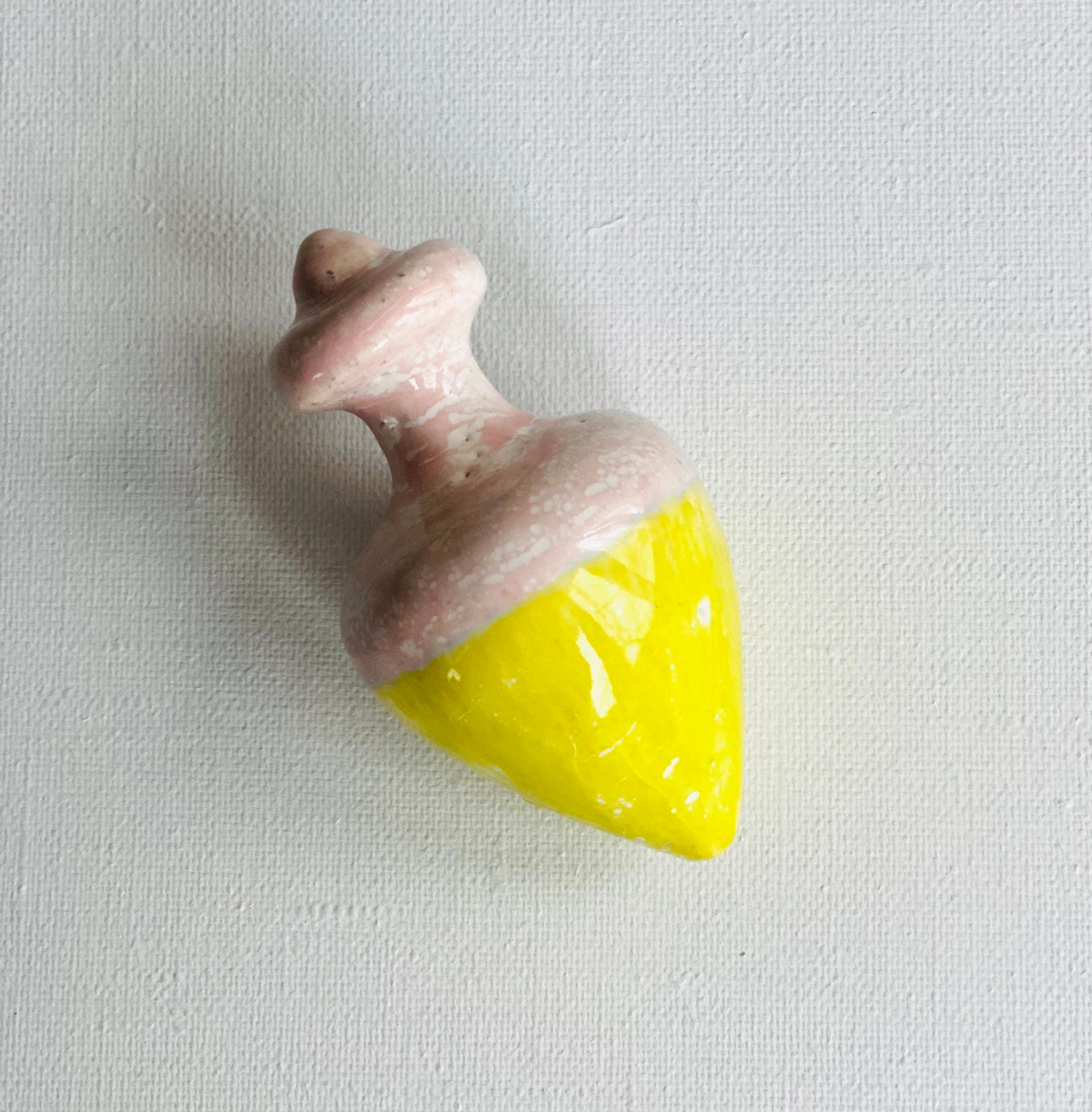 Anastasia Bankova's approach in a remarkable way combines the images of altars and pleasure. Thus, emphasizing the connection between the spiritual and the material extasy.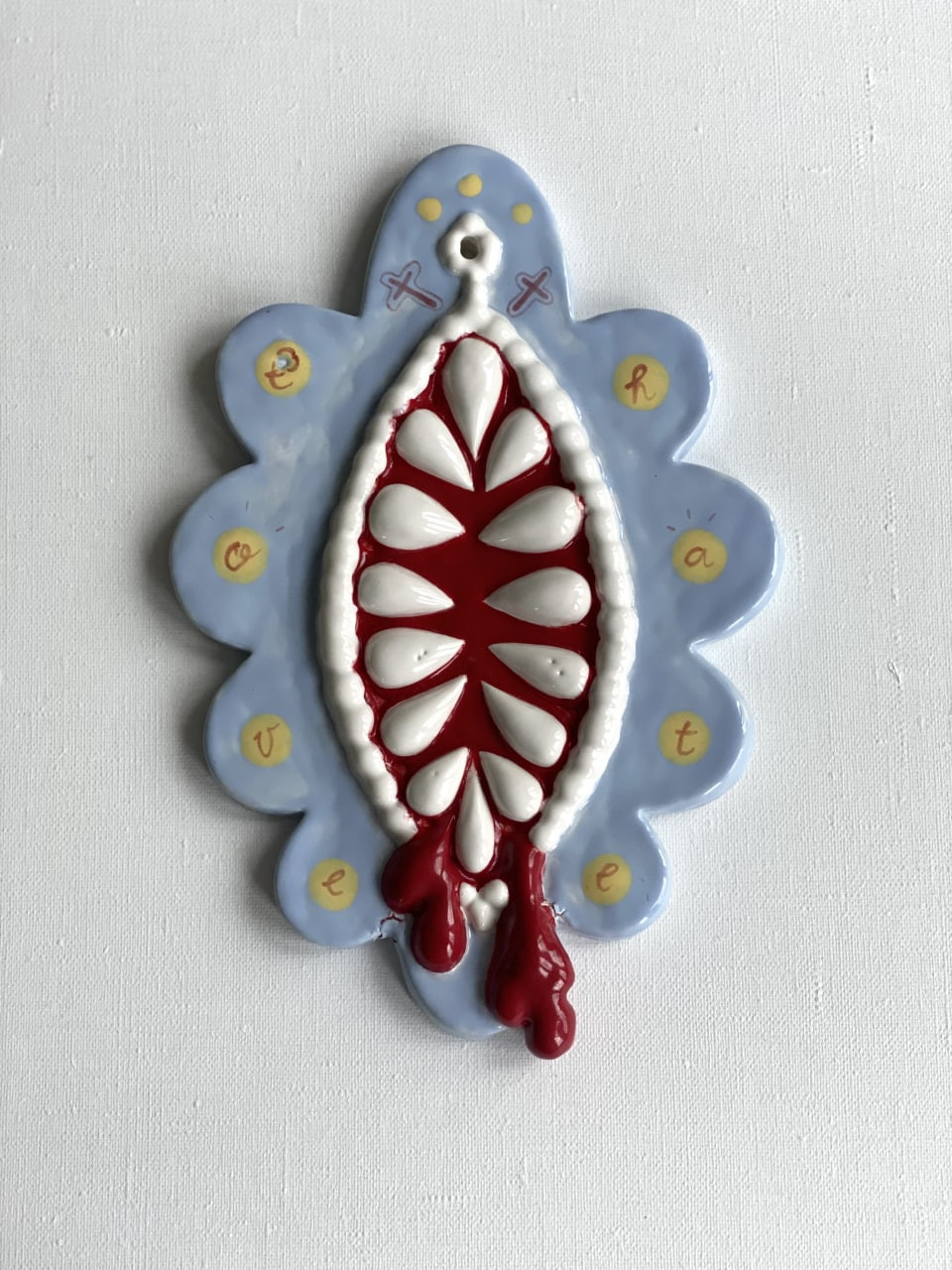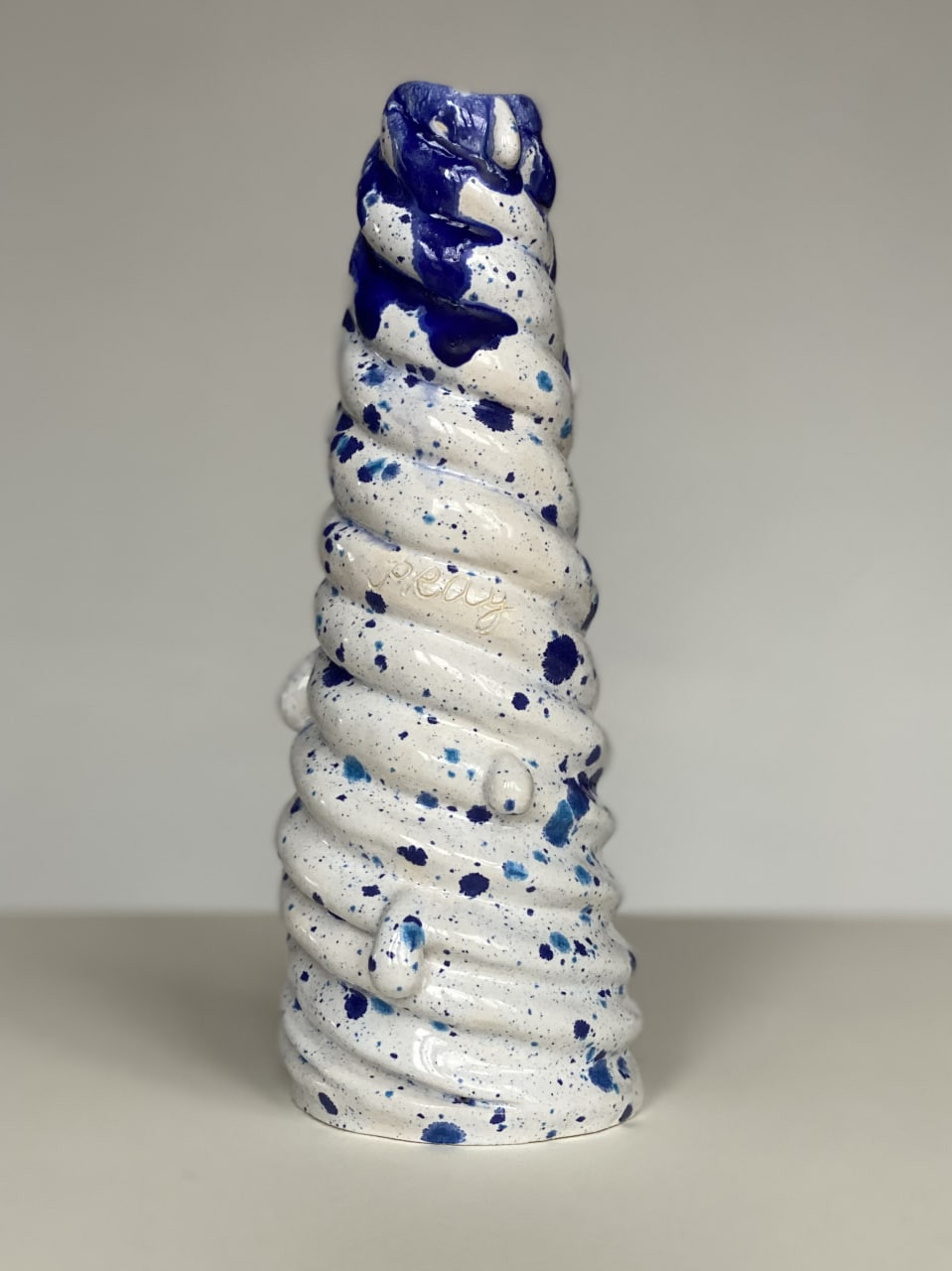 Anastasia Bankova in her research discovers the plastic qualities of clay as a medium. In her sculptures clay appears as a metaphor of flash and uncovered sexual desire, temptation and lust.
Irina Razumovskaya
Irina Razumovskaya is an established Russian-Israeli ceramic sculptor, based in London. Irina creates fascinating ceramic series and spatial installations in a minimalistic manner. The distinguishing feature of her art is a storytelling. Without using a narrative in a traditional meaning Irina creates stories behind the scenes of her ceramic installations. It could be perceived through the composition and the material of the sculptures. Irina Razumovskaya often let the surface of the sculptures stay crackled. The peeling layers make allusion to various themes such as aging, dilapidation and erosion.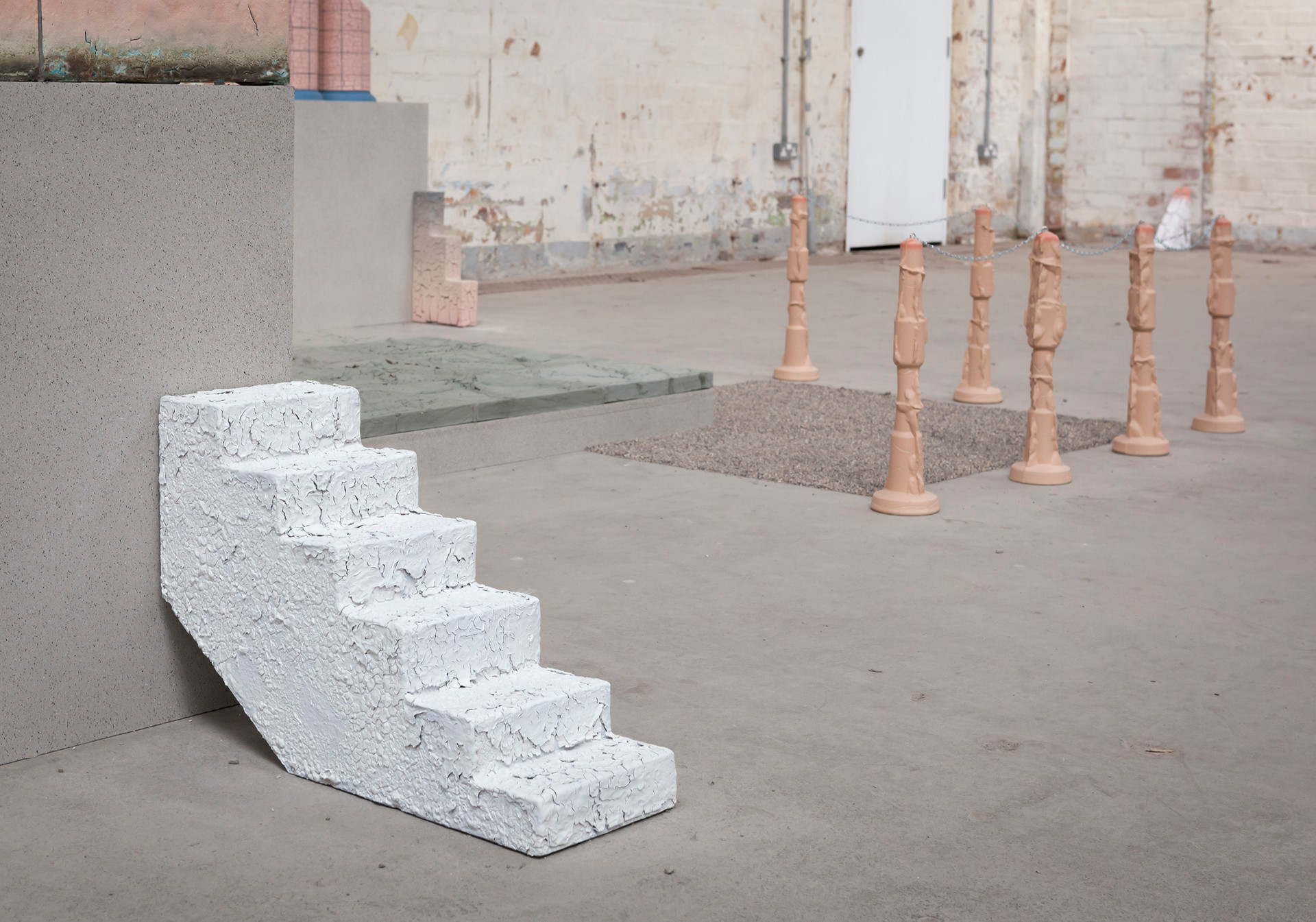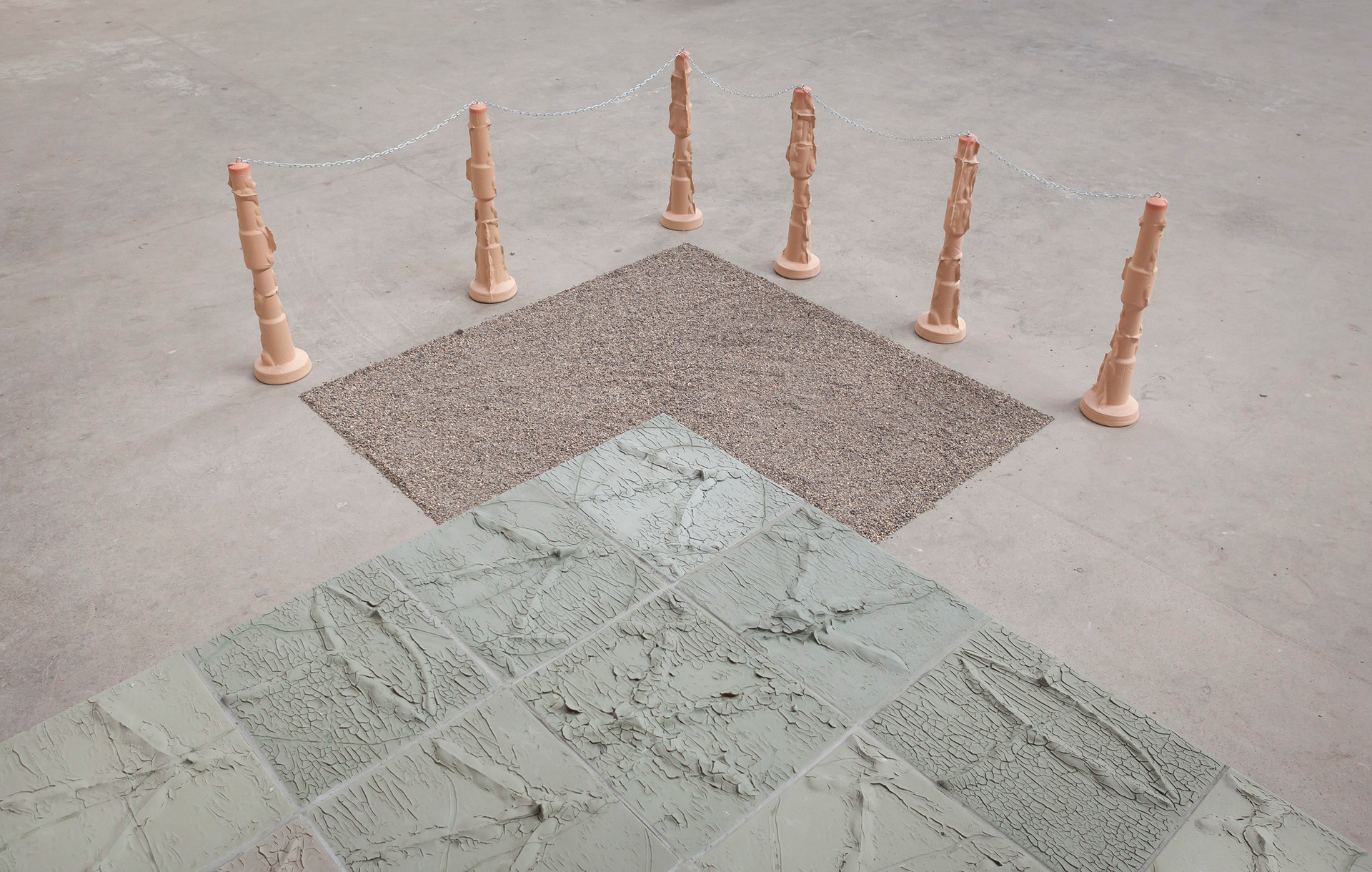 Irina Razumovskaya's sculptures are in a dialogue simultaneously with the early avant-garde and constructivist art e.g. Vladimir Tatlin and Alexander Rodchenko sculptures and minimalism sculptures of Carl Andre and Donald Judd.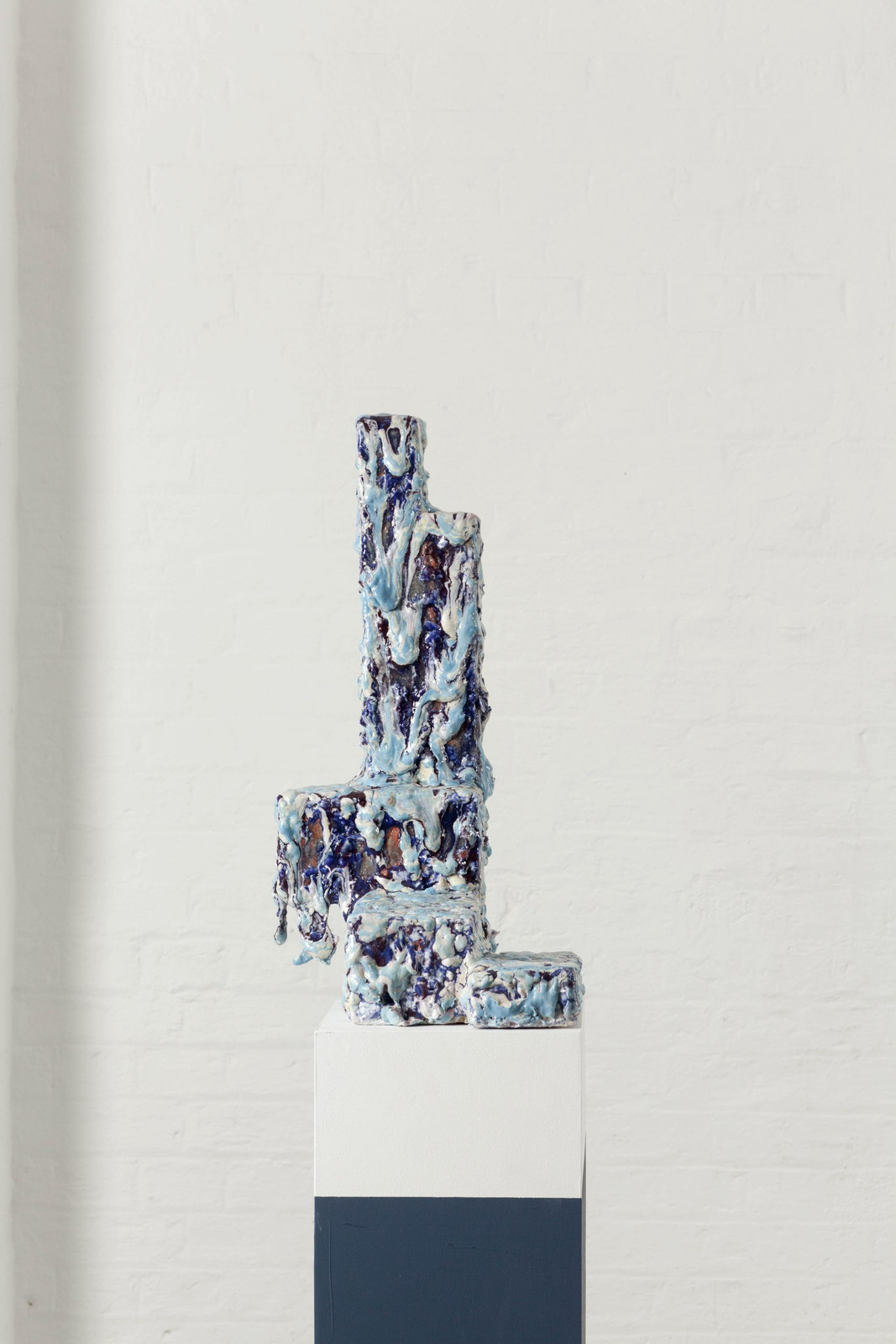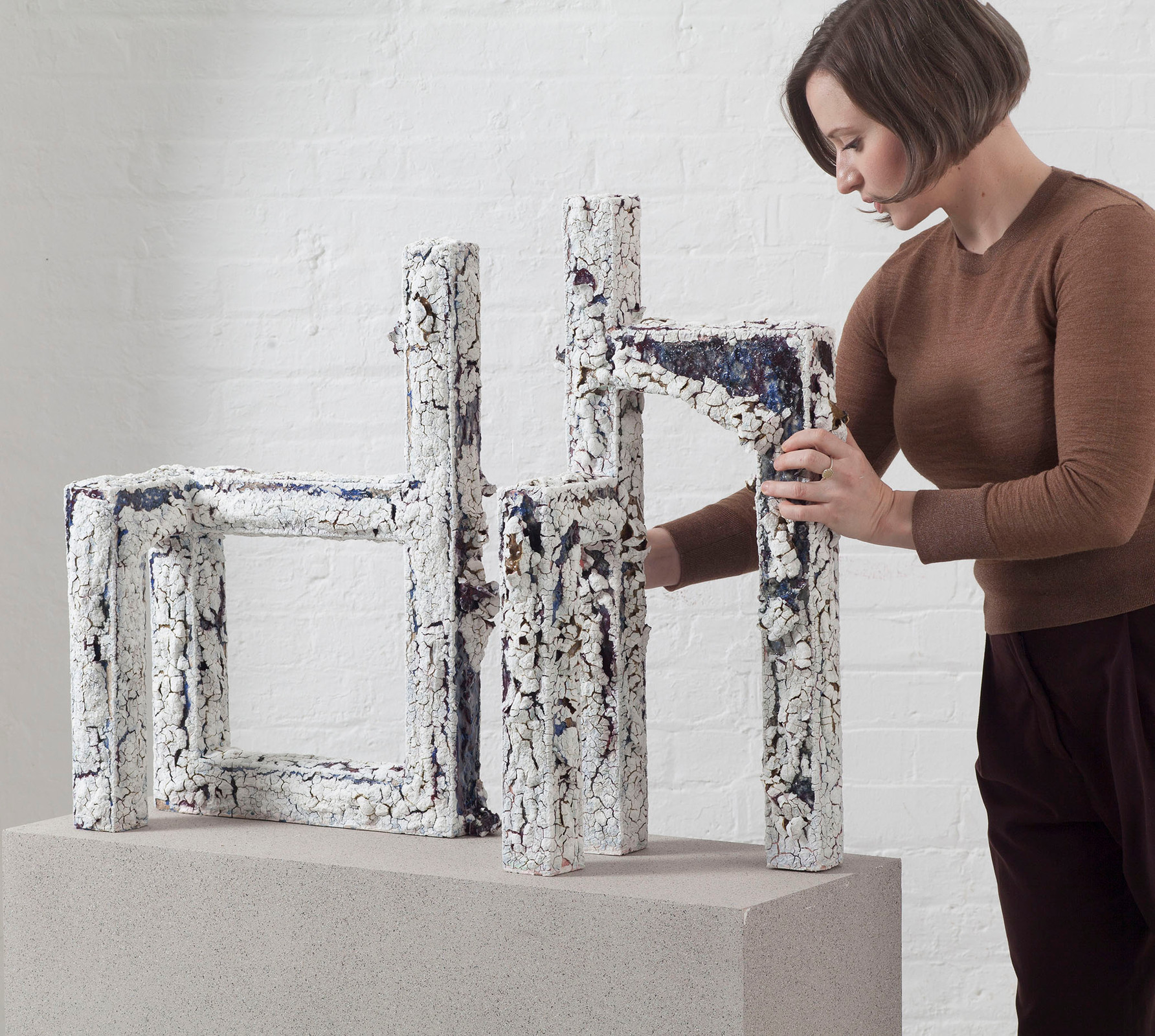 Another of Irina Razumovskaya"s bold ideas is to play with the viewer"s perception. The repeating method of her practice is a representation of a ceramic relief as a painting.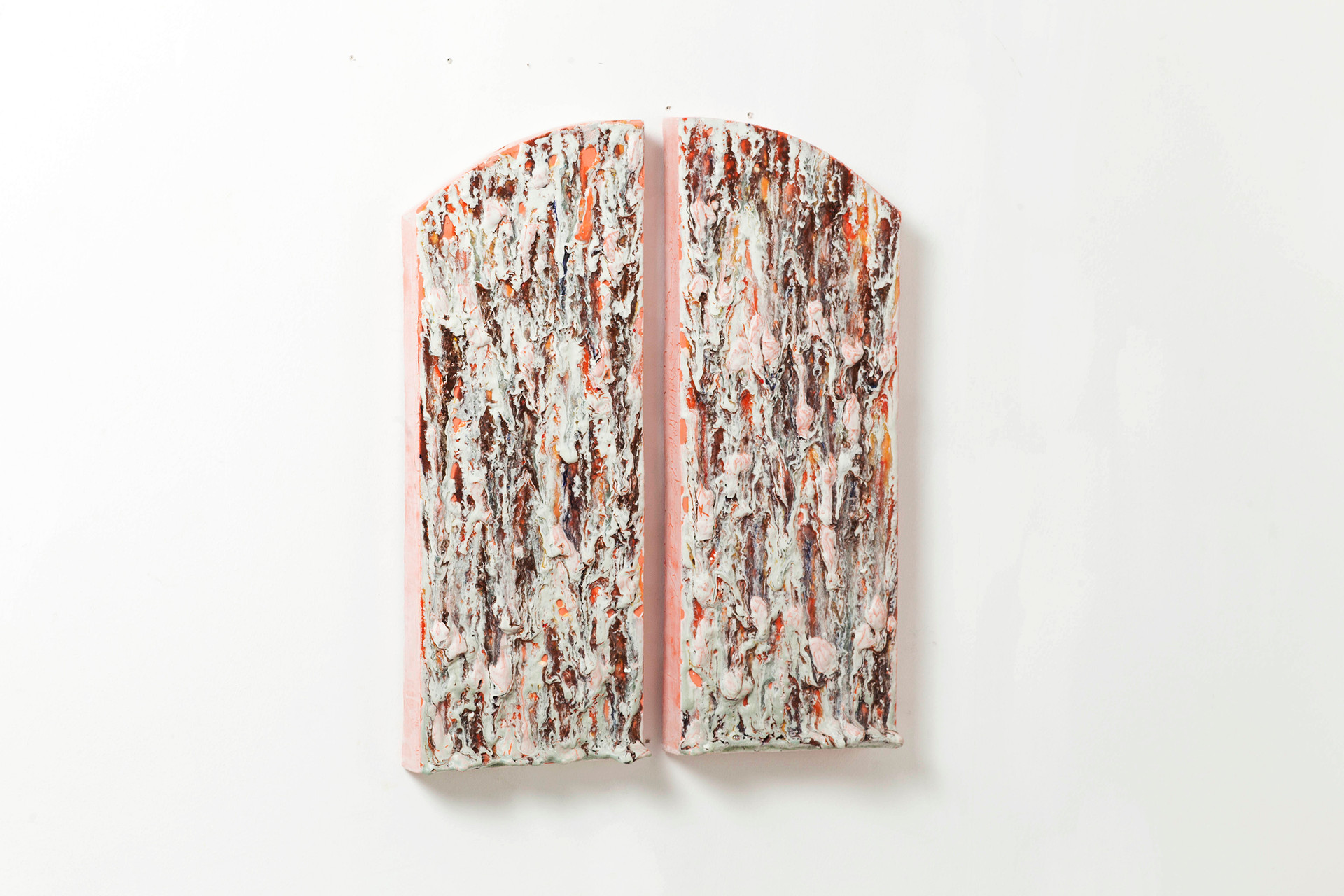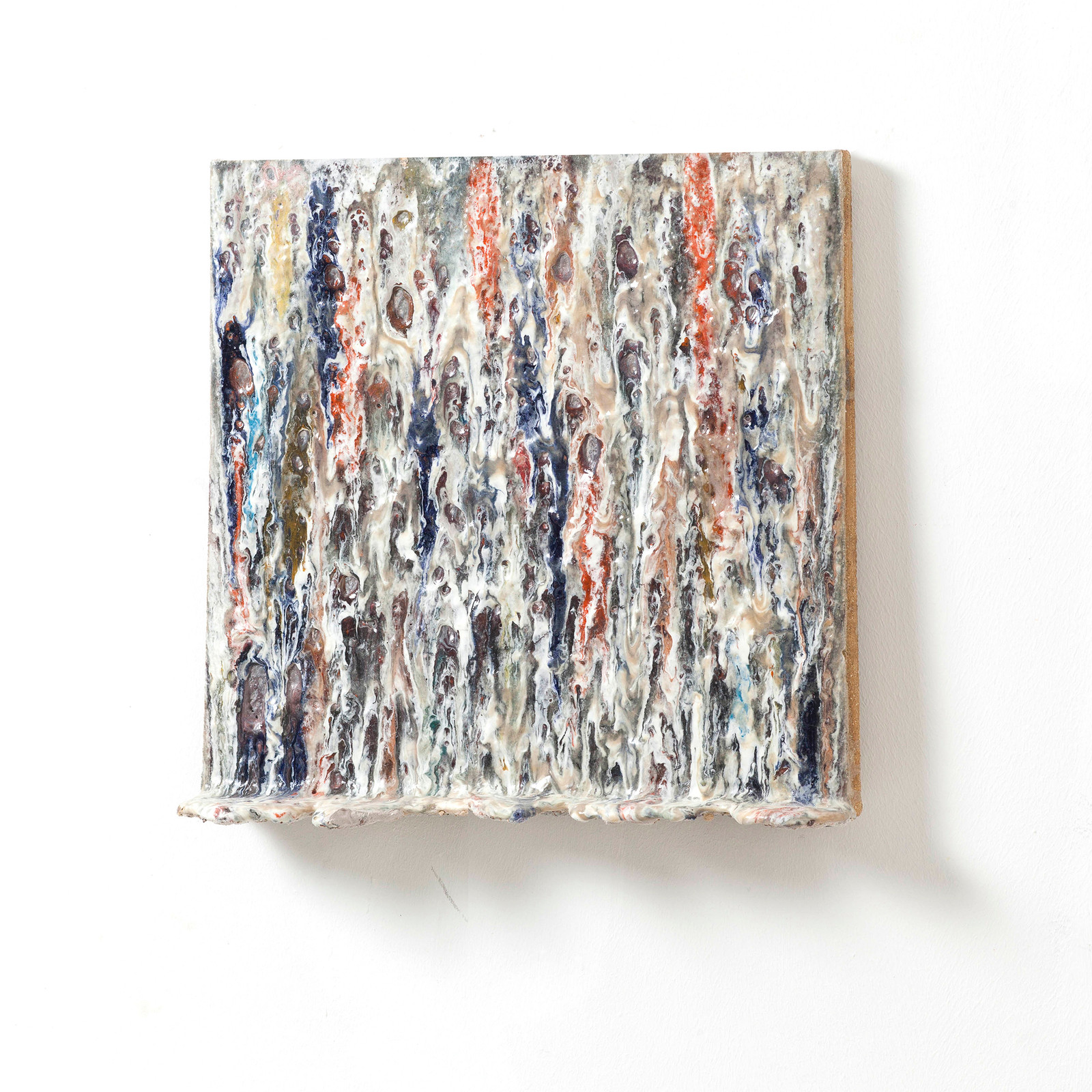 In such a context the ceramic reliefs remind both altarpieces and abstract paintings. There is again no plot with a traditional meaning inside this series but a hypnotizing naked nature of an object as it is. Due to the flaking surfaces these "paintings" may be interpreted as portraits of a time running away from us.